Turning Garages Into Rooms…
Hayley Rack (formerly Hayley HR) is a fully modular rack storage system constructed of the same 16-gauge steel and 130-pound ball bearing drawer slides that we use in our flagship HC Series. Create your design with 3-foot modular sections of uppers, lowers, and closets, in a choice of two widths. Then decide if you want bells and whistles, such as backsplash, countertops, and optional, powder-coated steel doors, for a clean and seamless look.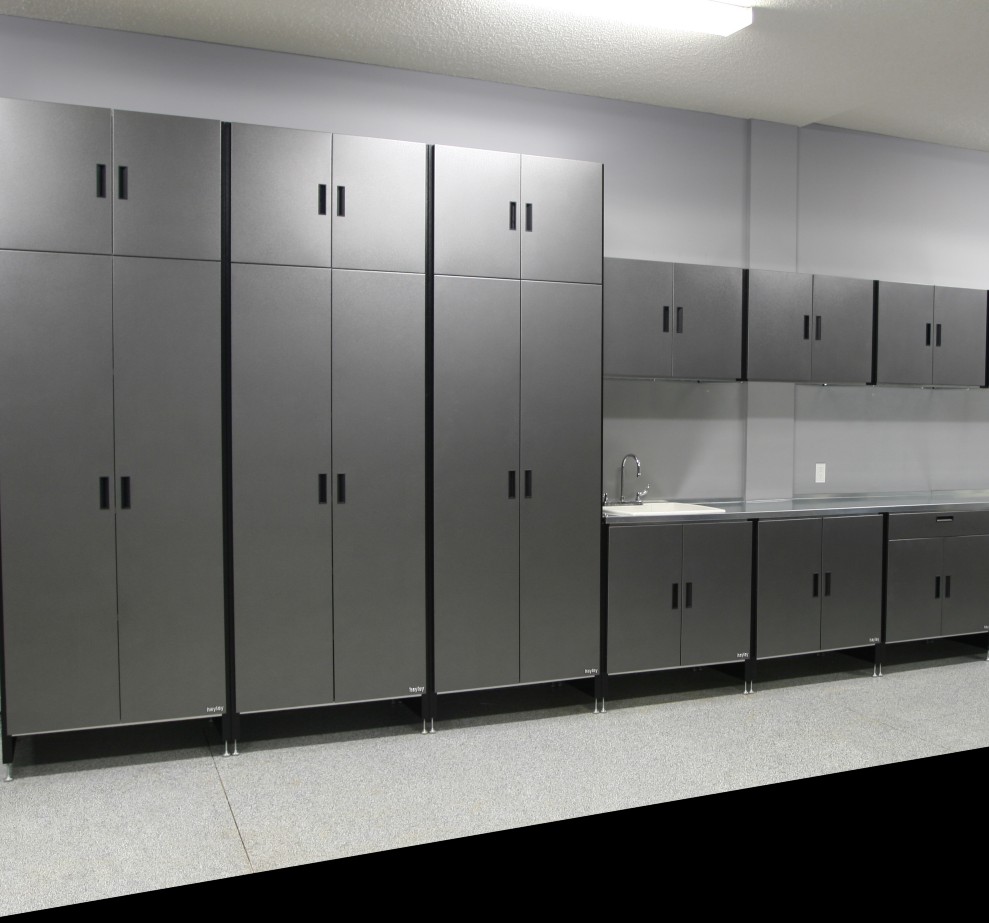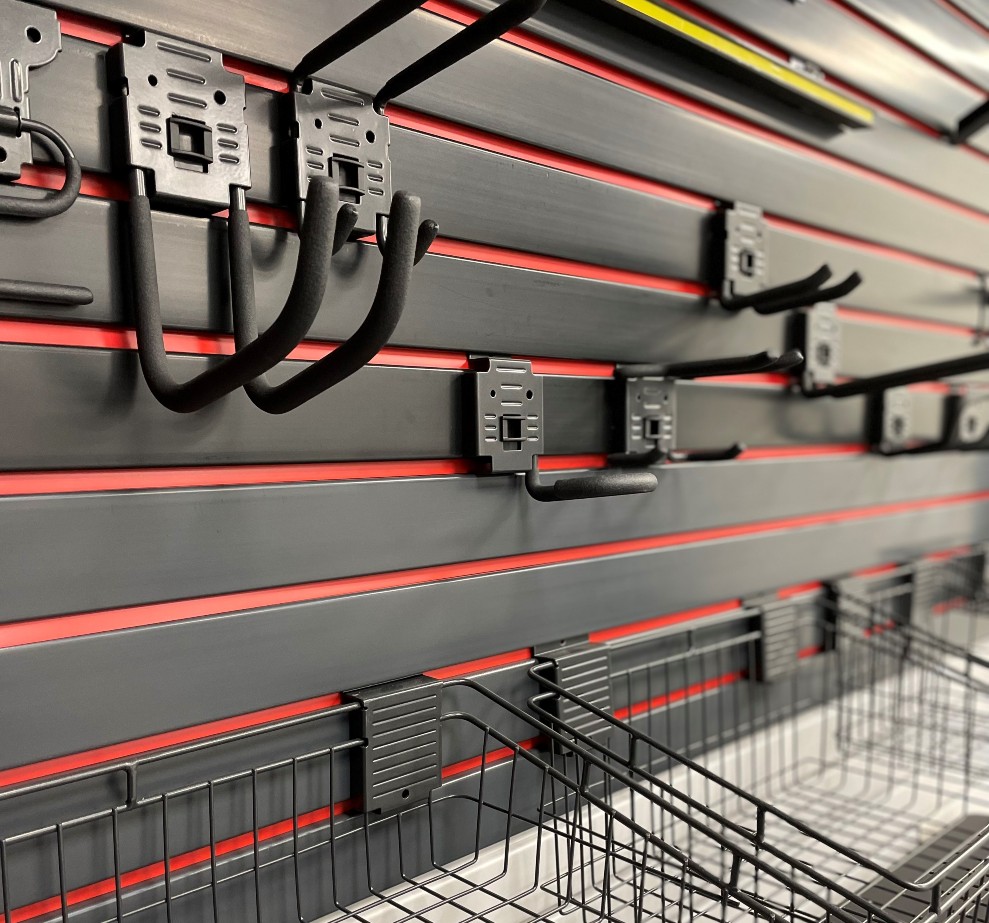 Durable, cellular PVC slatwall panels and moldings are the foundation of Hayley's wall storage system. Available in 96" lengths and an array of colors, slatwall panels can be cut and configured to fit any space, giving you a limitless choice of design and functionality as your storage needs change over time. Slatwall is impervious to water and its unique profile prevents water from pooling in the slats, so maintenance is as easy as spray and wipe. Add functionality to your slatwall with our wide selection of hooks, baskets, racks, bins, clips, and magnetic tool bars.
Avoid water damage and free up space in your garage by storing your items off the floor using a premium Hayley overhead rack. Strong steel brackets safely secured to ceiling studs seamlessly integrate with vertical posts to suspend a grated floor overhead that can be used to hold up to 600 pounds and 112 cubic feet of seasonal, bulky, and/or infrequently used items. Available in a variety of sizes and configurations.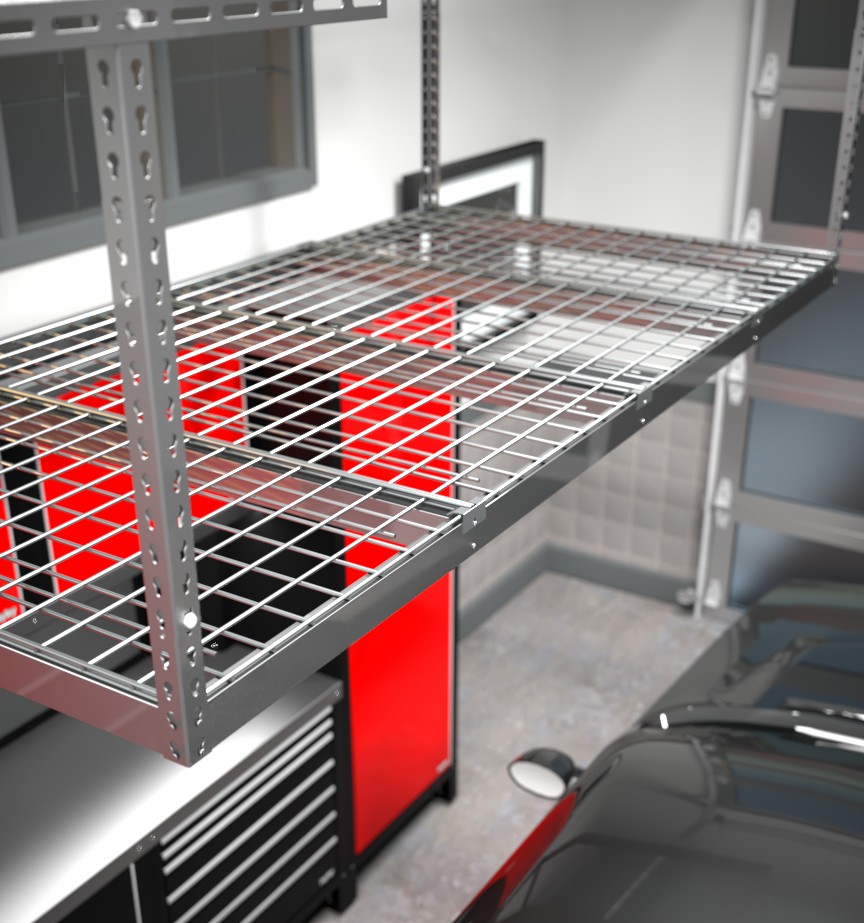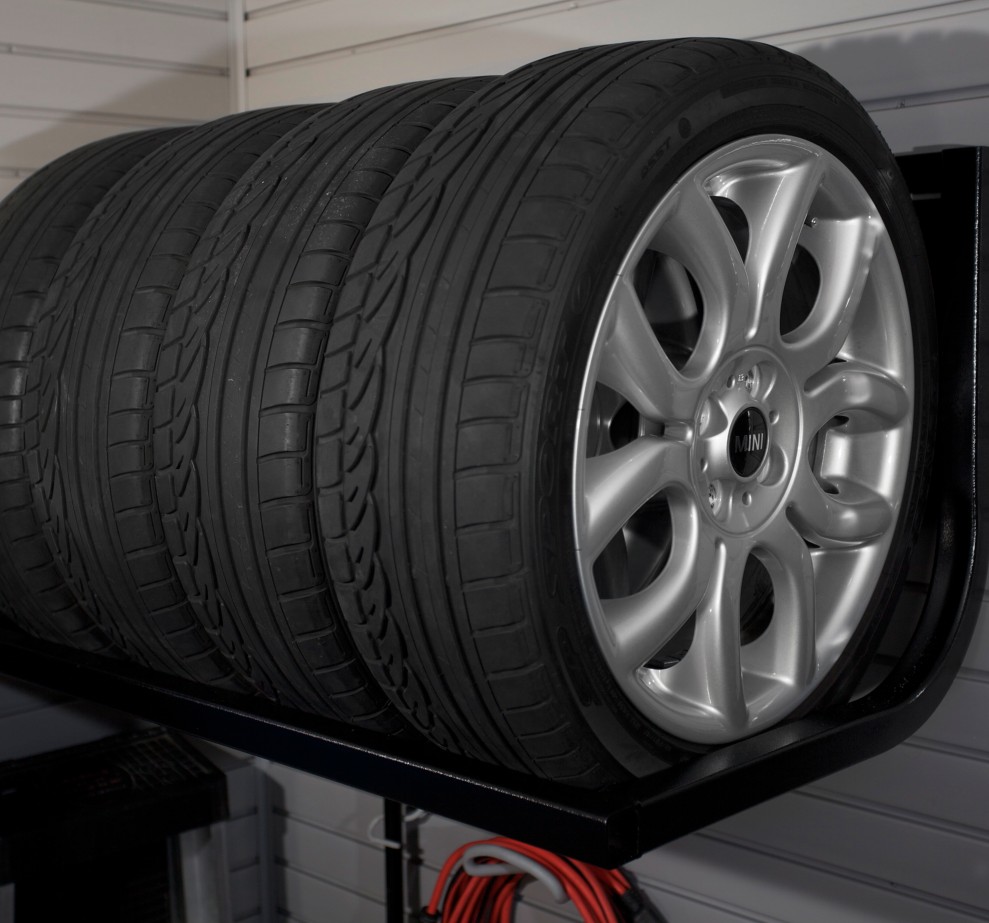 Keep your tires securely stored in our heavy-duty tire rack, a unique design available only from Hayley. Featuring wall-mounted and all steel construction, with a powder-coated finish for maximum durability. Perfect for seasonal tires, recreational tires, track tires, and more.
We offer multiple bike rack solutions to fit your storage needs. Our bike racks can be mounted vertically or horizontally to fit any space. We have options that can be used in conjunction with your slatwall, or bolted directly to the wall.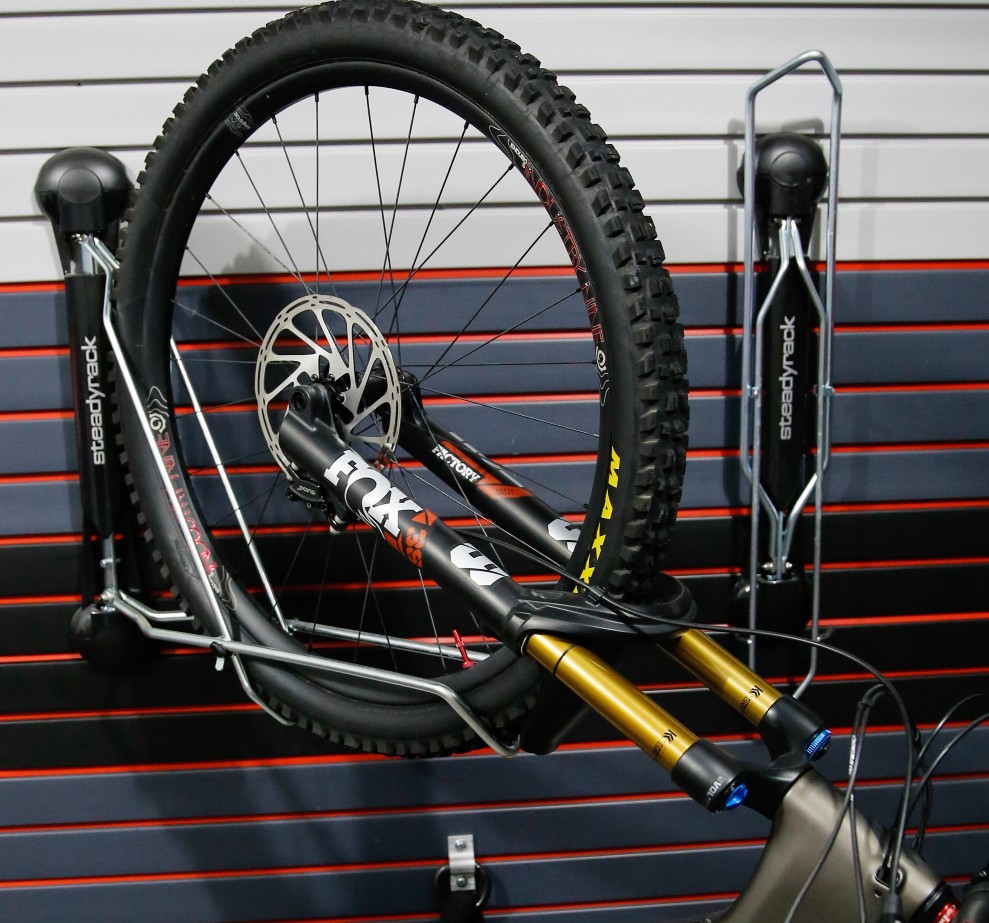 Explore the Possibilities
Contact us to explore what's possible for your fine garage. Let us help you turn your garage into a room that fits your lifestyle.

Let's Talk!